Blog acadèmia anglès horta. Escriu la teva opinió
ALGUNAS CURIOSIDADES DEL INGLÉS
21 November, 2016

Publicat per:

Uptown English

Categoria:

Sin categoría
Desde el blog de Uptown English queremos que conozcáis algunas de las curiosidades que tiene la lengua inglesa. Hemos hecho una recopilación de las más curiosas y de las que más nos han llamado la atención.
-El inglés es el idioma con mayor presencia internacional. Es la lengua oficial en más de 60 países, y por tanto uno de los idiomas más importantes del mundo. Es el segundo idioma más hablado del planeta por detrás del Chino Mandarín. El inglés es hablado por 942 millones de personas como lengua materna. Si contamos también la gente que lo habla como lengua extranjera, el total asciende hasta 1500 millones de personas. El país que cuenta con más hablantes nativos de la lengua inglesa es Estados Unidos.
-La palabra más larga que podemos encontrar en el diccionario inglés tienes 45 letras y es: "Pneumonoultramicroscopicsilicovolcanoconiosis" (ésta es una palabra que hace referencia a una enfermedad pulmonar).
-Por el contrario, la frase más corta con sentido completo que nos encontramos en inglés es: "I am", que significa yo soy/estoy. Con tan sólo 3 letras tenemos una frase formada por sujeto y predicado y con sentido completo.
-"Set" es la palabra inglesa que cuenta con un mayor número de definiciones. Además, esta palabra, según el contexto donde se encuentre, puede ser un nombre, un adjetivo o un verbo. Aquí te dejamos un listado con las traducciones más comunes:
Como nombre:
Colección- I have a complete set of Dickens, bound in blue leather
Equipo/juego- Don't worry, I will get my set of tools and fix it.
Grupo- I have made a new set of friends.
Caída/corte- What do you think of the set of this suit?
Conjunto- Do you like this matching set that I bought?
Aire/actitud- He has an arrogant set to him and I don't like that.
Set- The tennis player won the third set to win the whole match.
Plató/escenario- The actor needed to be on set all day, as they were filming.
Plantón- I have bought fifty onion sets this year.
Actuación- After finishing her set, the violinist bowed for the audience.
Como verbo:
Ponerse (el sol): What time does the sun set today?
Cuajar: This jelly will set in four hours.
Fraguar/Endurecerse: The plaster needs twenty-four hours to set properly. Leave enough time to let the glue set.
Arreglar/marcar (hair): Your hair will set well if you use this hairspray.
Sentar/favorecer/quedar bien: That dress sets very nicely on you.
Poner/Colocar: He set the glass on the edge of the table.
Poner/ajustar (reloj): I just changed the battery in the clock, so I have to set the time on it again.
Como adjetivo:
Fijo- You could tell Olivia was determined from the set expression on her face.
Establecido- Eleanor's set hours of work are 9 am to 5 pm, Monday to Friday.
Estándar- There is no set way to do it; you can choose your favorite method.
Asignado- Students should ensure they buy copies of set texts before the beginning of term.
Seco- Madeleine's nails were painted, her hair was set, so she was ready to go to the dance.
– Si empiezas a contar desde el número 0 y sigues hasta el número 999 encontrarás una particularidad muy poco frecuente. ¿Te has dado cuenta? Ningún número del 0 al 999 contiene la letra "a" (una de las letras más usadas en este idioma). Es curioso, ¿verdad?
– El inglés es la lengua que puede presumir de tener en el Libro Guinness de los Récords el trabalenguas (tongtwister) más difícil de pronunciar del mundo.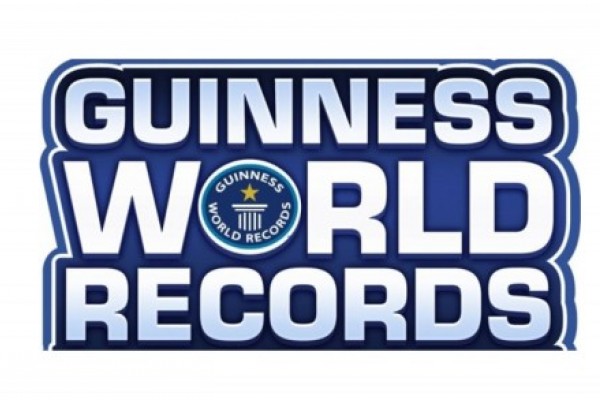 Es el siguiente:
"The sixth sick sheik's sixth sheep's sick".
Sí, ¡es muy difícil! Si prefieres empezar con otros no tan complicados aquí tienes un listado con algunos de los más conocidos:
"I saw Susie sitting in a shoe shine shop.where she sits she shines, and where she shines she sits."
"I wish to wish the wish you wish to wish, but if you wish the wish the witch wishes, I won't wish the wish you wish to wish".
"Betty bought some butter but the butter she bought was bitter, so she bought some better butter to make the bitter batter better".
"She sells sea shells by the sea shore. So if she sells shells on the seashore, I'm sure she sells seashore shells"
– La terminación -ough es todo un quebradero de cabeza para aquellos que quieren estudiar inglés, ya que tiene 9 pronunciaciones diferentes. Aquí te las mostramos:
Thought- /θɔːt/
Rough- /rʌf/
Plough- /plaʊ/
Through- /θruː/
Though- /ðəʊ/
Laugh- /lɒx/
Thorough-  /ˈθʌrə/
Coughing- /ˈkɒfɪŋ/
Hiccough- /ˈhɪkʌp/
– Sabes lo que es un pangrama? Es una frase que contenga las 26 letras del alfabeto. El pangrama más conocido en inglés es: "The quick brown fox jumps over the lazy dog."
– El alfabeto inglés tiene sólo 26 letras pero en cambio tiene 44 sonidos.
– La palabra más larga en inglés sin ninguna vocal real es "rhythm".
– Si alguna vez has pensado en escribir un poema en inglés aquí tienes 4 palabras que te recomendamos evitar, ya que no hay ninguna palabra que rime con:
Month
Orange
Purple
Silver